Ilembe District Municipality has five dynamic new entrepreneurs who are eager to make their dreams a reality.
As winners of the Ilembe Chamber of Commerce, Industry and Tourism's (ICCIT) Entrepreneur competition, the young entrepreneurs won a share of R220 000 in seed capital donated by African Bank and Enterprise Ilembe. In addition, they won a year's membership at the chamber and a year of business mentoring from a chamber mentor.
Each contestant was required to pitch for the least amount of money required to get their businesses up and running. The competition reached boiling point this month when their mentors groomed and grilled them on the nuts and bolts of business.
They had to present their business plans to a panel of four judges and a live audience in an Idols-style event held at Ballito's Pumpkin Theatre at the end of last year. The judges were Dube Tradeport's Mel Clark, Enterprise Ilembe's Kanyi Gasa, African Bank's Tami Sokutu and Jane Wiltshire from Valbridge Trust.
Dynamic mentorship programme
The competition was run by ICCIT's Dynamic Mentorship Programme, launched in July this year. Contesants were paired with a chamber mentor with a proven business or commercial background.
ICCIT CEO Trenley Tilbrook said the competition aimed to source budding entrepreneurs from the community and help them make their dreams a reality through the chamber's mentorship programme and funding. "Not only have we done this successfully, but we have also managed to inspire others to enter next year," he said.
The winners were Celia Tabb from the Zula Zula North Coast Meander Development, Kyle Wetherill and Josh Chaplin from Charlie's Chilli Chicken, Lindiwe Mbonambi from Kalula Parcel Storage Facility, Vincent Makhosonke from the Best of The Best Dec Photos and Njabulo Zondi from the Mystery Shopper Business Survey.
Nomovla Majola and Tenjiwe Mhluli from Edu-Tainment Puppet Manufacture received a judges prize of R10 000 for most innovative idea and Nothando Sibisi and Vicki Millican from Bee Possitive received a R10 000 audience prize.
Celia Tabb


Idea: North Coast Meander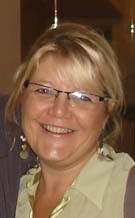 Celia Tabb was born in Hwange, Zimbabwe, and grew up with a great love for the outdoors. Showing a talent for art, she wasencouraged to do a degeree in Fine Arts at Rhodes University in Grahamstown. Since graduating in 1989, she has worked in several sectors, including tourism and printing, as well as and in some rural environments. Encouraging the development and skills of the locals, she realised her passion in life was helping people. In 2008, she decided to call the North Coast her home.
"Since being in Ballito, I have started my own business called The Fusion, a graphic design and marketing company." Celiahas also been involved with local skills development programmes. Celia loves working and playing on the North Coast and she wants to make sure everyone who lives or visits the area gets thechance to experience what it offers. Celia was voted the contestant with the  most popular idea.
A cash prize from African Bank enabled Celia to launch a promotional publication, the North Coast Meander. Following the launch on 6 December 2011 at King Shaka International Airport, 25 000 copies of the first publication were distributed in December. Celia is currently doing advertising for the second publication.
Celia is still in contact with her mentors, Sue Hall, Charles Alcock, Cobus Oelofse and Micky Duncan whose support and advice has been invaluable to her.
Mickey Duncan is thrilled with Celia's progress since the finals of the competition. He believes that with her enthusiasm and business sense, she is heading for more success with her business.
Kyle Wetherill and Josh Chaplin


Idea: Pre-prepared chicken/fast foods

"We have a lot in common; a love of the beach and anything to do with the ocean, from surfing or hitting shores to just chilling on the beach with mates and a beer or two. We love music, play guitar and jam almost every day together. We are passionate about our town and honestly feel there is no place in this world like Ballito."
Things are going well with Kyle and Josh who have already set up meetings with retailers with the intention of supplying them with their products.
Lindiwe Mbonambi


Idea: Parcel Storage Facility

29-year-old Lindiwe is the eldest of three children. She enjoys reading travelling and problem solving. She has a BA degree in Communication Science from the University of Zululand and a BA (Hons) in Brand Leadership from Vega.
Lindiwe has sourced shelving for her venture and is in the process of registering the name of the business. She has also secured the premises from which the business will be run.
"Starting a new business is always a challenge, however, the competition has made the transition smoother," said Lindiwe who can't wait to get her business up and running.
Njabulo Zondi


Idea: Mystery shopper

"I love hanging out with friends and watching sports but I always put God and my family first," said Njabulo Zond. He is passionate about business and wants to promote young entrepreneurs and new talent.
"Things are definitely looking up," he says since he has secured his first client and will be taking on their four branches as the mystery shopper. He is set to meet with another large retail store which wants him to visit five of their outlets in the coming year.
With his prize money of R11 818, Njabulo has bought a laptop and is in the process buying a desk, chair and printer. He will work from his parents' garage until he grows his business.
In his free time, he loves listening to music and his favourite food is pasta dishes, especially lasagne and traditional home-cooked meals.
Vincent Makhosonke


Idea: Video/Photography Functions

Vincent Makhosonke was born at La Mercy between Tongaat and Umhlanga. In 2001, he bought his first camera and took photos at school and during weekends. Later he decided to study through Unisa while still pursuing his passion for  photography. He started to take on paying functions like Umemulo, which involves traditional cultures.
His business, Best of the Best Dec Photo and Filming, which was registered in 2009, covers all events that require photography and video graphics.
Thanks to the prize money, Vincent is the proud owner of new state of the art photographic equipment, which includes a full high definition camera. He recently also bought a computer for editing his video and photographic material.
He was recently featured in the North Coast Courier and plans to market himself through the newspaper in future.
"I still have get a well-paying photographic job, but I hope this will change once I market Myself," said Vincent.
He plans to work with another photographer on school projects and has recently visited six schools that have shown an interest in using their services.
Vincent is currently working as a school teacher.
For more information contact the iLembe chamber of Commerce, Industry and Tourism on: 087 727 8630