Youth matters
The Department of Arts and Culture (DAC) and the National Youth Development Agency (NYDA) have joined forces to support young South Africans who dream of careers in the arts, culture and heritage sector.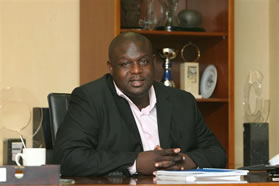 The partnership aims to improve the employability of youth in this sector through the Trendsetter Initiative.
The initiative, which falls under government's National Youth Service Programme, provides youth with meaningful and accredited skills and activities. It incorporates voluntary activities which contribute to personal, community and national development.
The Trendsetter Initiative is a 12-month apprenticeship and trade skills programme that includes the following:
Recruitment and selection: Young people will be recruited and selected for training through community arts centres.
Induction and basic training: This will include orientation and training in fields such as performing arts (theatre, music and storytelling), basic training in visual arts and visual literacy, basic training in heritage and promotion of national symbols.
Programme implementation: The trained young people, who will be called Trendsetters, will be in a position to assist other young people who are ready to improve and grow in the arts, culture and heritage sector. Each Trendsetter will recruit and mentor 15 other young people through platforms such as face-to-face interaction, workshops and community arts and culture events.
Advanced training (personal development): This will focus on personal development and life skills for Trendsetters, including, financial management, project management, presentation skills and how to develop a winning CV.
Exit opportunities: The NYDA/DAC partnership will facilitate employment and other opportunities for the Trendsetters through its alliance with the public and private sector, as well as international bodies.