Written by Mbulelo Baloyi
2011 Year of Performance
To improve numeracy and literacy at primary school level, the Department of Basic Education introduced workbooks in schools last year. This year, the numeracy and literacy workbooks were made available to all primary schools. Through this project, the department gives resource support to 6,5 million learners and approximately 180 000 teachers in close to 20 000 schools.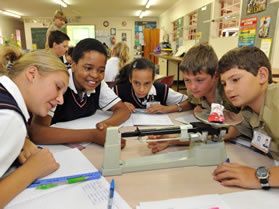 For the foundation phase, the department completed the Curriculum and Assessment Policy Statements (CAPS), which will be incorporated into Grade 10 in 2012. The department has trained subject advisors and the provinces are continuing to train teachers. Starting next year, the department will be implementing CAPS in the foundation phase and grade 10.
In February this year, more than 6,5 million learners in Grade 1 to 6 and Grade 10 participated in the Annual National Assessments (ANA). The main aim of the assessments was to test learners' literacy and numeracy skills. The department also wanted to find out what had to be done to ensure that all learners fulfilled their academic and human potential. At the release of the ANA results in July, it was pointed out that the results meant that the education sector needed to focus even more on its main business – quality learning and teaching.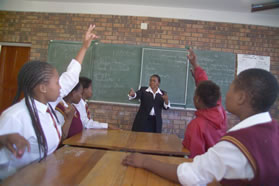 During the present financial year, the conditional grant of the National Schools Nutrition Programme (school feeding scheme) was increased to R915 million, mainly to cater for the implementation in secondary schools with learners from needy backgrounds.
For the next four years, the department has set itself a target of training at least 8 000 principals and deputy principals for the Advanced Certificate in Education: School Leadership and Management.
On higher education, the Department of Higher Education and Training finalised and adopted the revised Sector Education and Training Authorities (SETAs) structure and the National Skills Development Strategy 3 (NSDS3).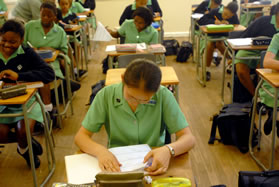 The strategy is being implemented through the country's main skills development structures. It is the first NSDS to be formulated by the Department of Higher Education and Training, which took over the responsibility for skills development from the Department of Labour.
In a bid to making higher education more affordable, the department implemented several changes in the National Student Financial Aid Scheme (NSFAS). In future, NSFAS will not start charging interest on student loans until 12 months after a student has graduated or left university. This will apply to all the students.
In addition, a further R50 million has been provided for postgraduate students who require financial assistance to complete their honours, masters and doctoral degrees. These students will enter into loan agreements with the NSFAS and the money they pay back will be used to fund future postgraduate students.