He is 53, a teacher, writer, Bachelor of Law graduate and a nephew to one of the country's richest men. He has been an activist in lesbian and gay support organisations, an attorney at a law firm, an education officer at the Constitutional Assembly, a consultant specialising in human rights education materials and a coach specialising in plain language writing and editing.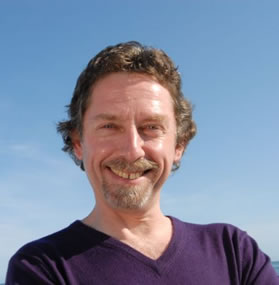 Meet Derrick Fine from Kommetjie just outside Cape Town, who lives unashamed of his HIV status.
Derrick has lived with HIV for 12 years, having tested positive in 1999. Instead of feeling sorry for himself and ashamed, he uses his life experience to be a lighthouse in the darkness. Shining a spotlight on the controversial issues around HIV and AIDS in a candid way, he hopes to touch people and make them think about the stigma around people living with HIV.
A shining light
Derrick's story is one of hope, friendship and love."HIV doesn't define me. I don't label myself 'HIV positive'. I talk about 'living with HIV' because it's just one part of who I am as a person," says Derrick who describes testing HIV positive as a jarring wake-up call to a life affirming journey of living, loving and being loved.
Going back to the day he found out about his status, Derrick says his inner voice had already told him he may be HIV positive because he had found out that his partner at the time was HIV positive. The confirmation brought him down to earth with a big bump.
Self-acceptances
The most difficult thing for Derrick was selfacceptance
and self disclosure. "I took the burden on my own shoulders for far too long. Very slowly I developed the strength to begin telling some friends and family. I was only able to do this after self acceptance the first disclosure we make is to ourselves," said Derrick who disclosed to others after two years.
But he says family and friends overwhelmed him with love and support.
"I thought: why didn't I do this earlier? I was asked one or two funny questions, but the support totally outweighed the awkwardness of some people on receiving my news."
Medication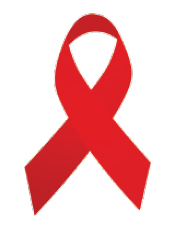 Derrick started taking around 10 ARV tablets a days and now has only one tablet a day the Atripla, a combination of three antiretrovirals, which he has been taking for several years now without any significant side effects.
He says he thinks of his ARVs as his daily vitamin tablets, which he takes before he goes to sleep every night.
His CD4 count has risen steadily and is now 'normal' in the 800s. But he says it's not just about the CD4 count and having an undetectable viral load through being on ARVs. "The other parts of positive living are also vital, like regular exercise, finding ways to de-stress, a healthy diet, and having love and laughter in your life."
One step at a time
Knowing his status made Derrick regain control of his life. He advises those who find it difficult to disclose their status to take it one step at a time. "You must try to find one person you trust and can open up to, as one disclosure leads to another."
And for those who have recently tested positive, Derrick advises that you must take some time out to accept yourself.
"Don't blame anyone else: it's time to take responsibility for your own life and those who you love by protecting them too. I'm comfortable in my own skin and being myself at all times," says Derrick who is also a trustee at the Openly Positive organisation a non-profit organisation helping to create a more supportive environment for people living with and affected by HIV and AIDS.
Openly positive
Launched in 2007, Openly Positive is helping to build a supportive, stigma-free environment for people living with HIV and AIDS to live
positively and disclose through story telling.
South Africa has more people living with HIV than any other country in the world.
For more information, call the National AIDS Helpline: 0800 012 322. Have a question or need some answers? Contact opositive@iafrica.com