Written by Mbulelo Baloyi
South Africa's new, strengthened police oversight body will be up and running at the start of 2012, replacing the current Independent Complaints Directorate (ICD).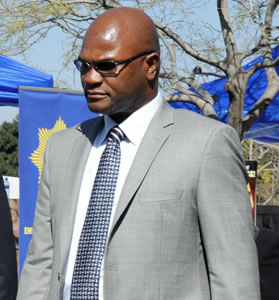 The Independent Police Investigative Directorate (IPID), which will replace the ICD, will have more investigative capacity and will report directly to the Police Ministry.
Police Minister Nathi Mthethwa said the IPID would have more powers than the present ICD as well as more investigators to probe alleged police misconduct. He added that there had been concerns that the ICD in its present set-up had been a toothless body when it came to probing misconduct.
The ICD did investigate matters and recommended action, but in many cases there had been lack of willingness to follow such recommendations.
"Now the new IPID will report directly to the civilian structure, namely the Ministry. The ICD worried itself with complaints and it became a complaints forum," the Minister said.
Presenting the ICD's annual report to Parliament recently, ICD Executive Director Francois Beukman said the new IPID would be ready to replace the current ICD as early as January 2012.