The festive season is upon us, which means more cars on the roads and, tragically, more accidents.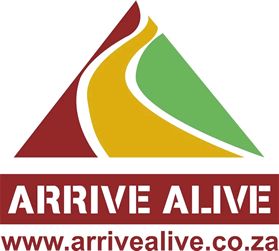 In South Africa, more than 1 000 people die on our roads every month. Many of these deaths can be prevented if all motorists obey the rules of the road.
To promote road safety, the Road Traffic Management Corporation and the Department of Transport launched the Make Roads Safe Campaign as part of the International Decade of Action for Road Safety, with the slogan "Together we can save millions of lives". 
Road safety was made an international priority last year when the UN General Assembly proclaimed 2011 to 2020 the Decade of Action for Road Safety. The declaration was tabled by the Government of the Russian Federation and supported by more than 90 other countries, including South Africa.
Law enforcement
Transport Minister Sibusiso Ndebele said road safety campaigns would only succeed when road users changed their attitude towards the rules of the road. "The consciousness of people is increasing and people are becoming more aware of safety, but we still have a very long way to go in terms of the Decade of Action," he said.
"…Education alone does not help, so we have introduced enforcement… We have 70 000 traffic officers throughout the country; if they just stop one or two vehicles per day we will meet and even exceed our set target of one million vehicles per month. But the presence of enforcement tells people that we are there, if you disobey the rules of the road there will be consequences."
What you can do
In South Africa, the primary risk group for road accidents is men between the ages of 18 and 45. But no matter what age you are, if you drive a vehicle you must obey the rules of the road in the following ways:
Never drive while under the influence of alcohol or other substances.
Always wear a seat belt.
Keep to the speed limit; speeding is a major cause of accidents.
Be extra careful during weekends.
Rush hour in the mornings and peak hour traffic in the afternoons are the most dangerous times on the road, so be extra careful during these times.
Look out for pedestrians – pedestrian deaths make up almost 40 per cent of the deaths on our roads.
Be extra careful in hazardous locations such as steep mountain passes, roadwork sites, potholes, animals on the road, wet roads, narrow roads and sharp bends in the road.
Ensure that your vehicle is road worthy and that you have a valid driver's licence.
For more information and tips on road safety, visit: www.arrivealive.co.za