Mid-term Budget
In line with Government's priority to fight poverty and create jobs, budget allocation for the next three years will see an increase in infrastructure spending, said Finance Minister Pravin Gordhan.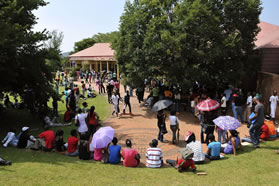 Minister Gordhan, who delivered his Mid-term Budget speech in October, said government expected to get R729 billion income from taxes. However, this amount fell short by R13 billion compared to the amount that had been expected when he presented the Budget for the 2011/2012 financial year last February.
The Minister said the budget shortages required that salary negotiations in the Public Service for the next three years would take government's limited financial resources into account.
He said this also applied to the increments to Cabinet members and senior management in the Public Service and executives in state-owned companies.
Investment programme
During the 2012/2013 financial year, government will be spending over one trillion rand. Of this amount, R802 billion will be used for infrastructure spending starting with R233 billion during the present financial year.
"This is a very substantial investment programme, within which there is considerable opportunity for local construction, manufacturing development and job creation," said Minister Gordhan.
He added that government would be spending R292 billion in the energy sector from 2012 to 2015. This amount includes the funding for the building of the Kusile and Medupi power stations, the building of wind farms for alternative sources of energy and the installation of solar power geysers across various municipalities countrywide.
Transport and logistics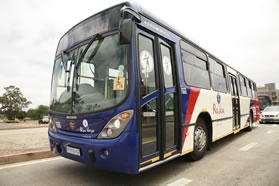 The Minister added that R226 billion would be spent on transport and logistics. This will include the buying of new commuter train coaches for Metrorail and replacing the old signal system. It will also be used for continued investment in the construction and rehabilitation of national and provincial roads.
The Medium-term Budget has also set aside R39 billion for the construction of new hospitals and other health facilities in preparation for the rolling out of the National Health Insurance (NHI), which is aimed at providing quality healthcare for all South Africans.
Education
Government will be spending R32 billion on several infrastructure programmes for education. These include new schools, two universities in Northern Cape and Mpumalanga, as well as two medical universities.
Several infrastructure development programmes will be established in provinces and municipalities. These will include housing, residential infrastructure and local economic development.
Government has – on top of the additional allocations for wages – set aside R3,8 billion of unspent money that had been rolled over from last year. This was set aside to fund infrastructure projects which includes R200 million for improving health facilities, and R105 million for the COP17 Climate Change Conference taking place in Durban this month.
Infrastructure programmes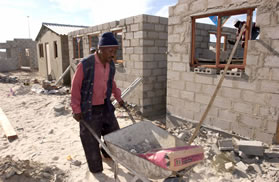 Minister Gordhan said funding for infrastructure projects would be in the following areas:
R150 million to help farmers recover from the damage caused by flooding in the beginning of the year and the harm caused by livestock diseases.
R814 million for the Department of Defence to fight piracy in the Mozambican sea route in cooperation with the Mozambique Defence Force.
An amount of R266 million will be paid to outgoing councillors following this year's municipal elections.
R208 million is allocated to meet urgent needs linked to the damage caused by contaminated water with acid from unused mines in Gauteng to address the region's water supply needs over the long term.
R752 million goes to provinces for various conditional grants, including allocations for the repair of flood-damaged infrastructure.
He added that for the next three years, the Police Department would be getting 7,4 per cent each year to fight crime. The Expanded Public Works Programmes aim to create 3,4 million job opportunities over the next three years.
The recently established Community Works Programme will be expanded to about 250 000 participants by 2014/15. Education remains the largest priority in government spending. It accounts for over 20 per cent of non-interest allocations, and will rise to R232 billion in 2014/15.
Health spending is set to increase by 7,4 per cent a year, from R113 billion this year to R140 billion in three years' time. This includes the NHI pilot projects in 10 districts focused on comprehensive primary health care.
Spending on local government, housing and community amenities will rise from R122 billion to R146 billion over the next three years, including targeted funding for upgrading informal settlements in 45 cities and towns.
Of the R48 billion available for allocation in the 2012 Budget, 42 per cent goes to provinces and 11 per cent to local government.