Written by Mbulelo Baloyi
About 600 000 matrics will complete their schooling this month. But what are their chances of finding employment? More than 40 per cent of young people under the age of 30 are jobless, compared with less than 17 per cent of adults over 30. Government has therefore devised a number of employment programmes specifically targeting youth in both urban and rural areas.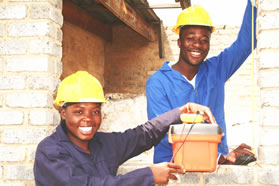 Job-creation, particularly to address unemployment among young people, remains one of the key priorities of President Jacob Zuma's administration.
This is in view of the fact that only one in eight working-age adults in South Africa under 25 years have a job compared with 40 per cent in most emerging economies.
Since December 2008, employment of youth between 18 and 24 years old has fallen by more than 20 per cent (320 000).
Unemployed young people tend to be less skilled and inexperienced with almost 86 per cent lacking further training or tertiary qualifications, while two-thirds have never worked.
G20 Summit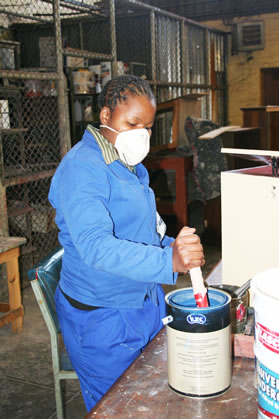 On returning from the G20 Summit in France recently, President Jacob Zuma said South Africa was pleased with the Summit's commitment to renew efforts to combat unemployment and promote decent jobs. G20 leaders made a commitment that especially youth and others most adversely affected by the global financial crisis would receive special attention.
"The focus on job creation is in line with South Africa's own domestic focus on economic transformation to promote inclusive growth and decent jobs," said the President.
Government has developed a number of employment programmes specifically targeting youth. These include the Community Work Programme (CWP) run by the Department of Cooperative and Traditional Affairs and the National Rural Youth Service Corps programme run by the Department of Rural Development and Land Reform.
Training
Cabinet has agreed to increase the Community Work Programme to a million positions over the next two years. Currently, 80 per cent of participants in the programme are young people. The overall goal of the CWP is to reach one in five young people struggling to find jobs.
The Department of Rural Development and Land Reform's Youth Service Corps has seen more than 7 500 young people drawn from different wards in rural areas being trained for two years.
The aim is to nearly triple this number to 20 000 in collaboration with the Department of Defence.
EPWP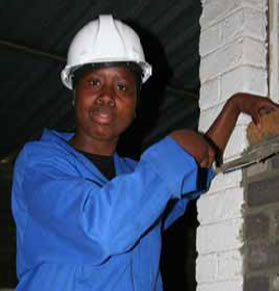 The Expanded Public Works Programme (EPWP) continues to create jobs for youth. Last year, the programme created job opportunities for 120 000 people and this is set to increase to 180 000 by next year.
The Department of Water Affairs in cooperation with the Department of Environmental Affairs have also established a number of programmes under the EPWP, which target youth and unemployed rural people.
Working on Fire and Working for Water are programmes aimed at conserving water, preventing veld fires and protecting the environment through the removal of invasive alien species. Last year, more than 100 000 people participated, with the number expected to double by 2012.
Internships
The Department of Basic Education, through its Kha Ri Gude Mass Literary Campaign, runs the largest employment programme involving close to 40 000 young volunteers. This year alone, they provided Adult Basic Education and Training to more than 600 000 learners.
Government is also establishing internships equal to five per cent of the Public Service by 2013 targeting unemployed qualified graduates.
As a first stage, the number of interns in the Public Service will be increased to three per cent or around 40 000 positions in the new year in 2012. This will take the number of interns in the Public Service to more than five times the current levels.
Internship is a planned, structured, and managed programme that provides work experience for a specific period varying from three to 12 months. It gives students workplace experience and the opportunity to practice the work skills they have studied. This will increase their chances of finding permanent jobs.