Know your Minister
Dr Pakishe Aaron Motsoaledi, a medical practitioner by profession, was appointed Minister of Health in May 2009.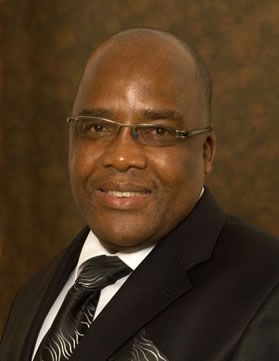 Minister Motsoaledi had been Chairperson of Hlahlolanang Health and Nutrition Education Project and a member of the Executive Council of Agriculture, Land and Environment in Limpopo's Provincial Government. He headed the African National Congress Elections Commission for Limpopo, and was a member of the Provincial Legislature for the Limpopo Province.
Dr Motsoaledi`s deeper political understanding and involvement developed while attending the University of Natal in the late 1970s. He whole-heartedly threw himself into the liberation struggle both on and off campus. He was elected to the student representative council (SRC) in 1980 and participated in the formation of the student movement AZASO to which he was elected national correspondence secretary with Joe Phaahla as president.
In 1982, he succeeded Zweli Mkhize as SRC president of the University of Natal Medical School and in 1983, he was instrumental in mobilising students in Natal for the formation of the United Democratic Front (UDF). He attended the launch of the UDF at Mitchell`s Plain, Cape Town in this capacity.
In 1989, he was elected chairperson of the Northern Transvaal Reception Committee and became deputy chairperson of the ANC Northern Transvaal (now Limpopo) region when it was launched in 1990.
Dr Motsoaledi completed his pre-medicine course at the University of the North at Turfloop. He obtained his Bachelor of Medicine and Surgery from the University of Natal in 1983.